Histoire
Le XIXème siècle des maladies de la vigne
Geologie
Massif des Maures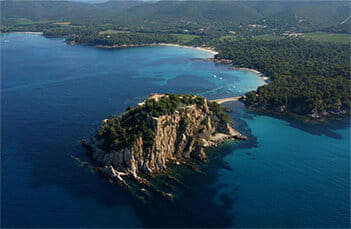 La dépression permienne et volcanisme associé de l'Esterel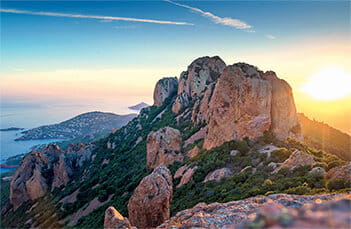 Les calcaires de l'Aire Secondaire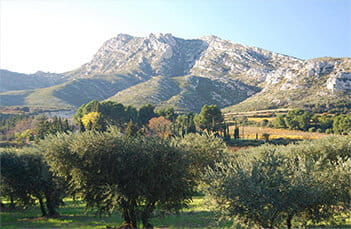 Les sols de l'Aire Tertiaire

Cépages
Grenache Noir
Typically Mediterranean grape from Spain, it is the main grape variety for red wines in the Rhône Valley and the rosés in Provence. It brings aromas of ripe red fruit, roundness, body and supple and slightly marked tanins. Red cherry aromas, strawberry, blackcurrant, black pepper and liquorice combined with a nice roundness and medium body give fullness on the palate, power and goloso appeal. Rosés take advantage of these gourmet aromas and light to fine tannins.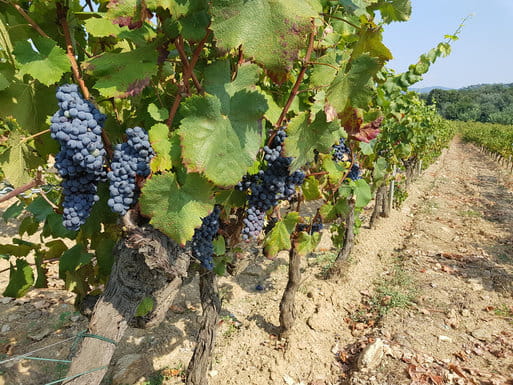 Cinsault
Originally from Provence where it still accompanies Grenache in rosés blent with other red grape varieties like Grenache, Syrah or Mourvèdre. It is very resistant to Drought. It brings fruit flavors to the blends with aromas of fresh red berries: gooseberry, wild strawberry; with suppleness and finesse often in very good accordance with the amplitude and the fruit of the Grenache.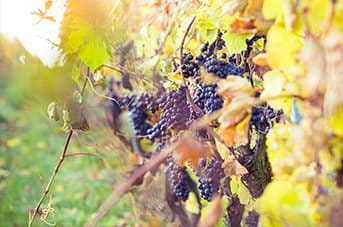 Syrah or Shiraz
Originally from the north of the Rhône Valley, it is mainly vinified into red wine blended with Grenache, Mourvèdre and Cabernet Sauvignon. He develops aromas of red and black fruits, raspberry, blackberry, blueberry, flowers like violet and spices like black truffle, black pepper and licorice. He is the main contributor in the Provence reds except in Bandol where Mourvèdre is King.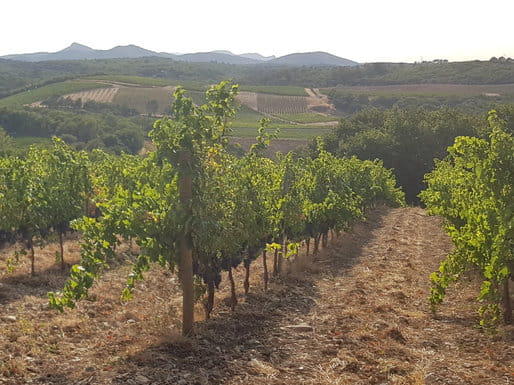 Rolle or Vermentino
A Corsican and Sardinian grape at the origine, this truly mediterranean grape is very well adapted to Provence and Liguria. It is a vigorous grape sensitive to wind and powdery mildew with late maturing. It gives light and balanced fatty wines with a low acidity developing floral aromas (hawthorn, chamomile), fruit aromas: grapefruit, vine peach, fresh almond, pear, red apple. In Provence it can be combined with Ugni Blanc, Clairette, Sémillon or enter before fermentation in the vinification of rosés, up to 20%, to bring fatness, freshness and complexity.